All at The Agency are thrilled that the BBC has announced that filming has started on Series 2 of WORLD ON FIRE.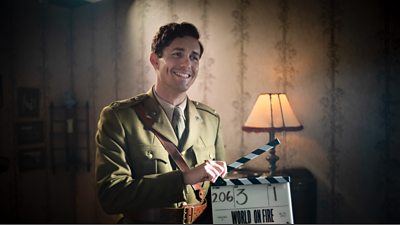 Written and created by award-winning TALL clients Peter Bowker and Matt Jones, the new six-part series will continue from the hugely successful first series, and will tell the story of World War Two through the eyes of ordinary people whose lives have been thrown into chaos. It will be produced by Mammoth Screen for The BBC and Masterpiece.
World On Fire series two will take viewers from the streets of Britain into occupied France, Nazi Germany, and to the sands of the North African desert, where British troops struggle alongside Indian Sappers and Australian Diggers to adapt to a very different kind of combat.
Creator, Executive Producer and Writer Peter Bowker said: "The second season of World On Fire has been a long wait due to a certain pandemic and this makes the beginning of filming especially exciting. It has been a real joy to pick up the story with our inspirational cast, both our established regulars and new and exciting talent who have embraced the show's scale and ambition. How the conflict played out in North Africa is a fascinating and little-explored history and we are aiming to redress that balance with stories of struggle and friendship. Our diverse cast will continue to reflect the global nature of the conflict."
Peter Bowker and Matt Jones are represented by Bethan Evans at The Agency (London) Limited.