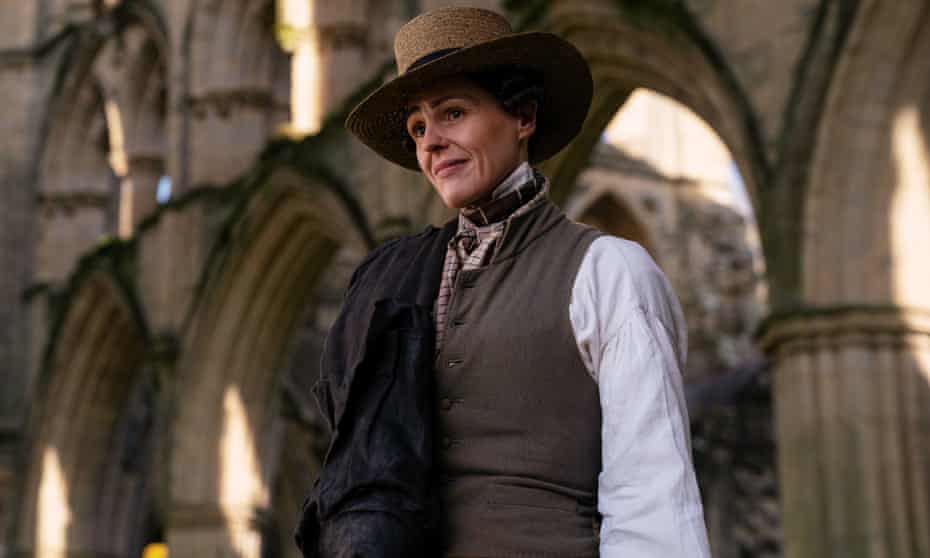 All at The Agency were thrilled to see Series 2 of Gentleman Jack (Lookout Point, BBC Studios, HBO) back on our screens on Sunday evening on BBC One at 9pm and iPlayer. The series is written, created and executive produced by our fantastic client Sally Wainwright and has landed not only to legions of delighted fans but superb reviews in the British Press.
Described by Chitra Ramaswamy in the Guardian as "one of the greatest British period dramas of our time", Gentleman Jack picked by a roster of 5 star and 4 star reviews as well as very solid ratings.
Joe Clay in The Times described it a "a shot in the arm for Sunday night drama", while Marinka Swain in The Telegraph praised the show writing that "Gentleman Jack's rollicking pace, vivid design and witty scripts likewise collapse the distance between historical characters and the modern viewer – as well as underlining the point that Lister is an anachronistic figure. She's no saint, but she remains a riveting figure – and Wainwright's series a rip-roaring romp."
Make sure to catch the series on Sunday nights on BBC One and catch up on iPlayer.
Gentleman Jack arrives on HBO and HBO Max on the 25th of April.